Cycle Challenge 2011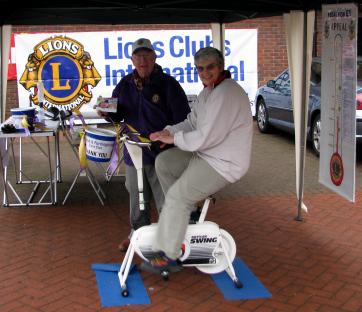 Lion President Geoff and Lion Christine
The Ringwood and Fordingbridge Lions Club were out in force in Ringwood on Saturday 8th January 2011. A Virtual Cycle ride had been arranged pedalling an exercise bike from Ringwood to Winchester, taking in Burley Street, Burley, Brockenhurst, Lyndhurst, Totton, Romsey and Stockbridge, a distance of almost 50 miles. The public of Ringwood rose to the meet the challenge, covering the distance in a shade less than four hours. Many of them paying a pound to cycle for one minute and many more paying money to cheer them on. The money raised is to be donated to the Salisbury District Hospital "Caring 4 Kids Appeal" - making life better for local children in hospital. President of the Lions Club, Geoff Kay said "It really is heart warming the way the people of Ringwood have reacted. Just over £220 was raised and I'm sure it will be appreciated by the families of the youngsters".

A very big thank you to all concerned is well deserved.
Here are a few of our photos of the day.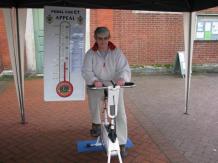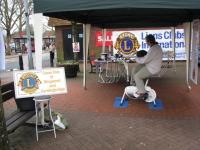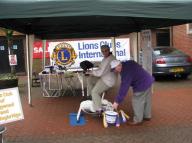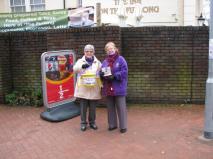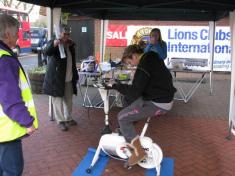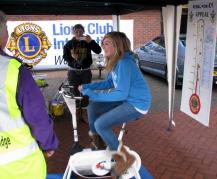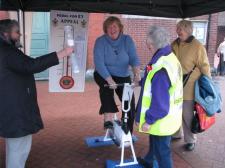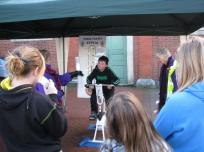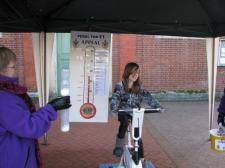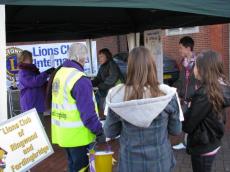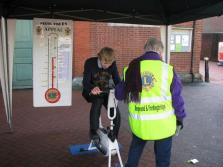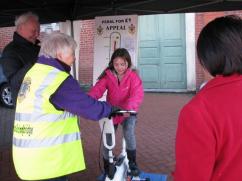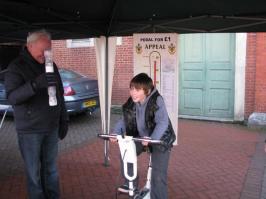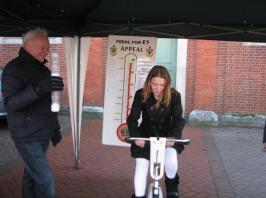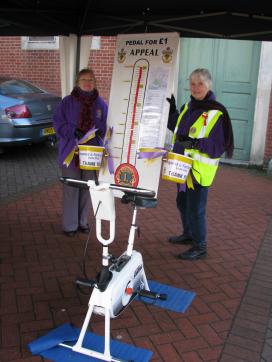 We made it !!!